Aidan was born via csection on July 27th, 2006 @ 8:08am. He weighed 7lbs 14.5 oz and was 19" long. When we left the hospital on Saturday he weighed 7lbs and 6ozs. We are nursing and had our first pedi visit today and he has gained back 2 ozs. He is a great baby!
2.15.07 We are crawling and now have 7 teeth!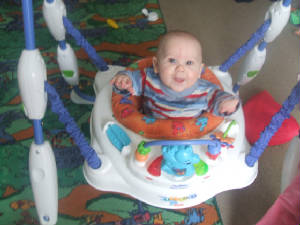 Aidan will be our first son and is due on August 5th, 2006!